Has time run out for the classic wristwatch?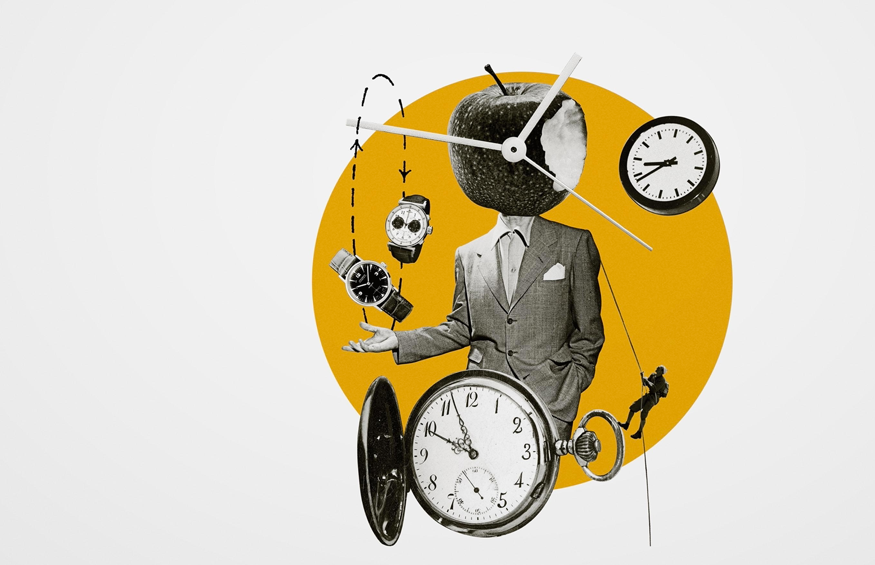 Apple sold 31m watches in 2019, but for Luke Leitch, the Smart Watch versus Dumb Watch debate is not really a competition
By Luke Leitch
Has time run out for the old-fashioned wristwatch? Apple sold 31m watches in 2019, compared with the 21m sold by the entire Swiss-watch industry. This startling figure implies that the reassuring tick-tock of a mechanical movement may be doomed to the dusty desk drawer of horological history: the soundtrack of the future will be punctuated by the irregular pings of meeting prompts and email alerts.
But the Smart Watch versus Dumb Watch debate is not really a competition. It's a tale of two dramatically different devices that each happen to live on your wrist. I'm no watch expert but I enjoy wearing both types of gadget (rarely at the same time). Neither is a substitute for the other.
Start with the Smart. I've worn the Apple 3 and Apple 4 and found both thrilling. Working out how to dictate WhatsApp messages and make calls made me feel like a super-spy. Receiving heart-rate alerts when strolling to the supermarket reminded me that I was a super-slob. And firing up an app that recorded my snores and played them back on my phone in the morning made me go on a diet. But I put my Apple watch away. Why? Well the 5 had come out, so suddenly mine was no longer the latest thing. And I fancied wearing a Dumb Watch again.
I have spent more hours than I can count geeking out over what watch snobs preposterously call "timepieces". A beautiful watch has two appealing aspects: the first is the attraction of the object itself, a handsome bracelet that is a piece of jewellery with a small clock attached. The second is the history of the watch, and the aspiration that its functionality represents. The Omega Moonwatch was worn on six lunar missions, and though I'm only ever going to moonwalk badly on the dancefloor to embarrass my kids, I find the second-hand association compelling (plus, it's gorgeous). Wearing a watch originally engineered for deep-sea divers, military pilots or explorers adds a frisson of adventure, however dull your day is.
The pleasure of ogling Dumb Watches isn't limited to the Swiss or the searingly expensive. These days I wear a Seiko, a brand beloved of millions of income-challenged watch lovers. It's called an Alpinist, and because it's been discontinued its three-figure price has more than doubled in the three years since I bought it: unlike a Smart Watch, an old Dumb one can gain in value. Oddly for a mountain-climbing-themed watch, the Alpinist is water resistant to 200 metres. I don't plan ever to scale a peak or go deep-sea diving wearing it (I don't even wear it in the shower), so such functionality doesn't really matter. But it's curiously reassuring to know that I could.
The Alpinist replaced that Apple Watch 4. The Apple before that replaced the only luxury watch I've ever owned, an Omega Seamaster Aqua Terra (for the yachting career I've yet to embark on). This was a gift from my ex-wife and it stopped working two days after I left her. For a watch to be so emotionally accurate seemed such a perfect calibration that it headed straight into the drawer (where it lives in silent retirement next to the Apples). A Smart Watch is great, but it's more a device than a watch – one reason sales are strong is because they need replacing regularly. Find the right Dumb Watch and you might become obsolete before it does.■
illustration ewelina karpowiak
Font: economist