World's 50 Best Restaurants Number Ones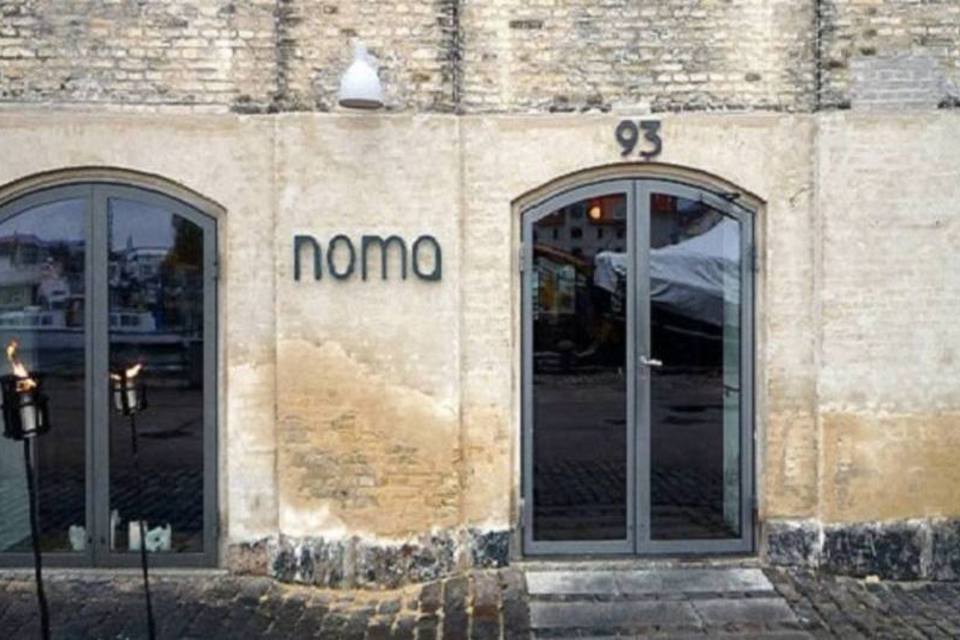 Noma Named 'World's Best Restaurant' — Again And here's every restaurant that's topped the World's 50 Best list
by Hillary Dixler Canavan, Monica Burton, and Ryan Sutton  Oct 5, 2021, 12:34pm EDT
This story was originally published on April 5, 2017, and has been updated to reflect the 2021 results.
Noma, the acclaimed tasting menu restaurant helmed by chef René Redzepi in Copenhagen, landed at No. 1 on the 2021 World's 50 Best Restaurants list.
In 2019, the World's 50 Best Restaurants list declared previous No. 1 winners ineligible. This means that the No. 1 restaurant in 2021 is not one of the eight tasting menu spots below that have taken turns in the highest spot over the past 18 lists. Except it kind of is.
RELATED
The World's 50 Best Restaurants 2021: The Full List of Winners
Because Noma is actually new Noma — it opened in its current location in February 2018 with a tasting menu that now rotates a few times a year — the wins from 2010, 2011, 2012, and 2014 do not count. Noma 2.0 debuted on the 2019 list at No. 2. And now that Noma 2.0 has won, it should actually be off the list next year, unless Redzepi does another reboot, or unless the 50 Best organization changes its rules again. Noma also now ties with Ferran Adrià's legendary restaurant El Bulli for the most wins ever. No other restaurant will be able to match their tallies given the changed eligibility requirements.
Although the change in eligibility rules was at first billed as a diversity initiative, reporting from Lisa Abend in 2019 revealed that chefs fearing a ding to their reputations as they fell from the top spot lobbied for the change, and it seems a diverse winners group is still at least a few years away.
Below, a comprehensive look at all of the restaurants that the World's 50 Best have deemed best in the world. You'll note that nearly all of the restaurants that have been ranked first are located in Europe; those that aren't in Europe serve European-style tasting menus; and all of the restaurants are helmed by men.
Noma, Copenhagen
Years at No. 1: 2021, 2014, 2012, 2011, 2010
Vital Intel: René Redzepi, famed for his foraging expeditions and fermenting techniques, redefined what it means to be a locavore with Noma. The restaurant's new Nordic, hyper-local cuisine made Copenhagen a global dining destination and served as a training ground for a number of notable chefs. In 2016, Redzepi closed Noma. He opened a new Noma in Copenhagen in early 2018. That restaurant was considered eligible for the 2019 list, landing at No. 2. And after 2020 pandemic hiatus, the restaurant won the top honors on the 2021 list.
Mirazur, Menton, France
Years at No. 1: 2019
Vital Intel: Mirazur, which overlooks the Mediterranean Sea, isn't known for being particularly influential, but Colagreco has been building his reputation for years. The Italian-Argentine chef honed his approach to French cuisine working along side chefs Alain Passard and Alain Ducasse. He opened Mirazur in 2006 serving a tasting menu inspired by three themes: sea, garden, and mountain. That menu, which includes dishes like anchovies with fried skeletons and lemons; oysters with tapioca, shallot cream, and pear; and salt-crusted beetroot with caviar cream, currently costs €260, or around $295 USD, per person.
Osteria Francescana, Modena, Italy
Years at No. 1: 2018, 2016
Vital Intel: Osteria Francescana had been hovering near the top spot before making it to no. in 2016. Massimo Bottura's Italian restaurant was ranked second in 2015, and third the year before that. The first Italian restaurant to reach the top of the list, Osteria Francescana has a reputation for being near-impossible to get into, thanks in part to chef Bottura's whimsical menu items, like "Five ages of Parmigiano Reggiano" and "An eel swimming up the Po River."
Eleven Madison Park's dining room
Nick Solares/Eater
Eleven Madison Park, New York
Years at No. 1: 2017
Vital Intel: Daniel Humm and Will Guidara vied for the top spot on the World's 50 Best list since their restaurant made it into the top 50 in 2010, a year before the chef and general manager purchased EMP from Danny Meyer. The restaurant, which serves a seasonal tasting menu and also has three Michelin stars and four from the New York Times, is just the second American restaurant to be named best in the world by this particular list. In 2017 the restaurant shut down for a period of months, which didn't remove it from eligibility, but did perhaps lead to its fall three spots to no. 4 in 2018.
The entrance to El Celler De Can Roca
Encantadisimo/Flickr
El Celler De Can Roca, Girona, Spain
Years at No. 1: 2015, 2013
Vital Intel: In 2013, the modernist Spanish restaurant became the second restaurant from the Girona region of Spain to make it to the top of the list. At El Celler De Can Roca, Roca brothers Joan, Josep, and Jordi serve an avant-garde tasting menu for around $300 per person. Since being named the world's best, the brothers have been as committed to international outreach as they are to innovation, becoming Goodwill Ambassadors for the United Nations Development Program and embarking on a 2014 worldwide tour.
Outside elBulli
elBulli, Girona, Spain
Years at No. 1: 2009, 2008, 2007, 2006, 2002
Vital Intel: The first restaurant to nab the top spot, elBulli ties with Noma for most years spent at number one. The Spanish restaurant pioneered modernist, molecular gastronomy techniques, and elBulli chef Ferran Adrià trained several renowned chefs early in their careers, including José Andrés and fellow World's 50 Best chef René Redzepi.
A dish at the Fat Duck
Wikimedia
The Fat Duck, Bray, England
Years at No. 1: 2005
Vital Intel: At the time the Fat Duck topped the list, it was unusual to appear for just a single year. At the time, chef Heston Blumenthal's 10-year-old restaurant was lauded for its highly innovative multi-course tasting menu, which included the now-retired snail porridge and egg and bacon ice cream. In 2017, Blumenthal was recognized by the World's 50 Best Restaurants list for lifetime achievement.
The French Laundry
The Braineack/Flickr
The French Laundry, Yountville, CA
Years at No. 1: 2004, 2003
Vital Intel: Thomas Keller's the French Laundry was the first American fine dining establishment to make it to the no. 1 spot on the list. The restaurant, which featured Keller's French cooking in a picturesque Napa Valley setting, was also the first on the World's 50 Best list to take the spot two years running. In the years since, the French Laundry remained stubbornly on list of back 50 restaurants, ranking no. 86 in 2018. It's now, of course, off the list for good.
• Font: www.eater.com
Image – Google